DYLAN BERKEY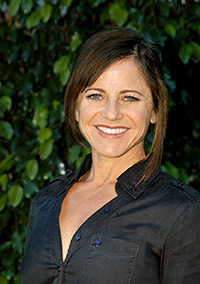 I am a licensed Marriage and Family Therapist (MFC 44317). I am passionate about working with individuals and couples toward the goal of discovering how to access and express our deepest selves and form meaningful connections. I specialize in addiction and recovery, trauma, body image issues, and relationship therapy. My work also focuses on assisting people in making life transitions (adolescence-adulthood; menopause). I am committed to celebrating LGBTQ and gender variant people and communities and have a particular interest in working with gender variant individuals and their loved ones. I use psychoanalytic and postmodern theories as well as narrative techniques in making links between subject and culture/subculture, always challenging gender stereotypes that keep us limited.
I have extensive experience with individual, relationship, family, and group therapy. My approach is individualized, in that I enter into each therapeutic alliance with the goal of facilitating the growth process in the manner best suited to the individual(s) involved. I have in-depth training in psychoanalytic/ psychodynamic therapy, as well as postmodern, narrative, cognitive-behavioral and motivational enhancement therapies. I view psychotherapy as a process that takes time. While I am trained in brief therapy approaches, my passion is for depth work.
I provide individual, relationship, and group therapy services.
In addition to office-based therapy, I have developed a practice integrating psychotherapy and outdoor physical exercise. TRAVERSE Integrative Outdoor Therapy brings together my interests and expertise in psychological and body-based practices. Click here to visit my TRAVERSE Therapy website.
Degrees, Certifications, and Memberships
New College of California
Master of Arts, Clinical Psychology (Feminist Emphasis)

Hampshire College
Bachelor of Arts, Liberal Studies (Performance Art/Feminist Theory Concentration)

State of California Board of Behavioral Sciences, Licensed Marriage and Family Therapist

Clinical Member, California Association of Marriage and Family Therapists (CAMFT)

Member, Women's Association for Addiction Treatment (WAAT)

Member, San Francisco Society for Lacanian Studies